To Chinese nationals and expats alike, Shanghai is the center of business life in China. The city has a population of over 26 million, and over 60 unicorn companies call this city home. Like New York, the city never sleeps. It's a concrete jungle intertwining old Shanghainese architecture and new high rises.
The metropolis has been strategically paused in its tracks due to rapidly increasing Covid-19 cases. What was initially announced as a 5-day lockdown (starting March 28), has continued for over 40 days with no official end date in sight.
The aggressive methods of containment can change hour by hour, district by district, compound by compound, and even security guard by security guard. As a result, local supply chains have been tampered with, public services rendered non-operational, and basic food and water have turned into valuable commodities. Backdoor bartering in compounds around the city became routine.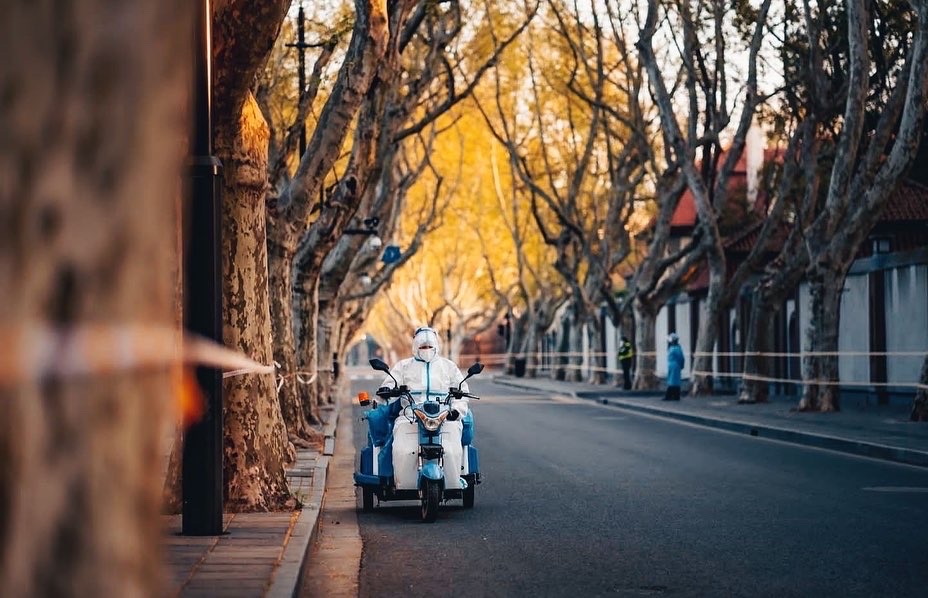 All Public Transportation…
Including ride-hailing services, like DiDi (a Chinese version of Uber) have completely stopped. Air travel has been severely restricted as well. A trip to Pudong International Airport requires approval from your local neighborhood committee — once you leave, you cannot come back. People also need to prepare 24 – 48hr PCR tests, a city-approved driver ($150-$300), and an internationally bound plane ticket (priced higher than normal).
*Latest Rule: Airport Shuttle services have been stopped for many drivers. People leaving must look for alternatives last minute or reschedule their flight.
Medical Access…
Is limited to many but non-existent for most depending on where you live. Hospitals are overwhelmed, with many staff members contracting the virus while others are out helping contain it. In Shanghai, one in every three people is over 60 years old, according to the South China Morning Post. Many of these seniors live alone and don't know how to use apps for shopping or know how group-buying works in WeChat community groups — the younger generations have stepped up to assist however they can.
At the same time, hotlines for mental and emotional crises are reaching call peaks. When the lockdown began, 'a government-backed mental health hotline received over 200 calls in March, each lasting about 26 minutes on average… The number of daily calls was about 20% more than other times,' according to a report from Sixth Tone. Many inquired about anxiety to secure medicine.
Group-Buying for Goods…
Is a new normal; checking WeChat groups for necessities throughout the day has become a ritual. The FOMO (fear of missing out) on important group buys was real. Not to mention, at the start of the lockdown minimum purchase orders started at 30 or 50 units of what you wanted with minimum spending of 1K RMB. Finding people to join in on a big order was a great chance for all of us to meet our neighbors, people who used to be ubiquitous in our lives before the lockdown.
Buying for yourself as an individual? The ability to purchase from food delivery platforms became impossible — waking up before 5 or 6 in the morning to attempt a desperate online supply run usually ended in disappointment as platforms became so saturated and quantity was limited.
*Latest Rule: Silent Period — depending on your street and compound, residents will not be allowed to receive deliveries in 3 – 7 days. Some of us were notified with enough time to stock up. Others were told 2 days before… sometimes parcels take 2 days to arrive.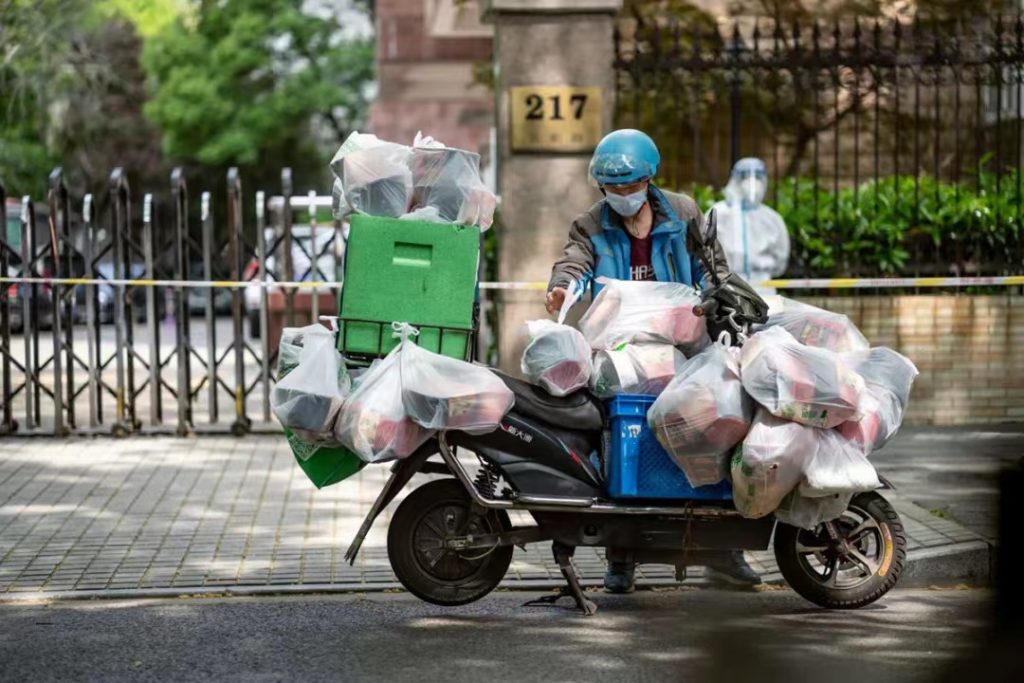 Government Packages…
Are distributed every so often with a variety of fruit, vegetables, meat, and toiletries. The content of these boxes depends on each district and compound. While some receive milk, plenty of meat, and rice; others get cabbages, egg noodles, and cooking oil. Fruit became a luxury, water was deemed non-essential, and getting your hands on meat or bread felt like finally finding the last Willy Wonka golden ticket.
Leaving our buildings…
For some of us, exiting our actual front door quickly became taboo. Having pets didn't excuse us to walk them either. A Platform88 team member's dog had to be walked by volunteers, but this was only possible if she could find the right volunteers early enough before the daily PCR tests.
Exercise and outside distractions were an under-appreciated part of our lives that we're back to DIY-ing at home. For a great majority, housing is cramped and accommodations limited. Finding alternative ways to stay positively distracted has been a roller coaster, to say the least.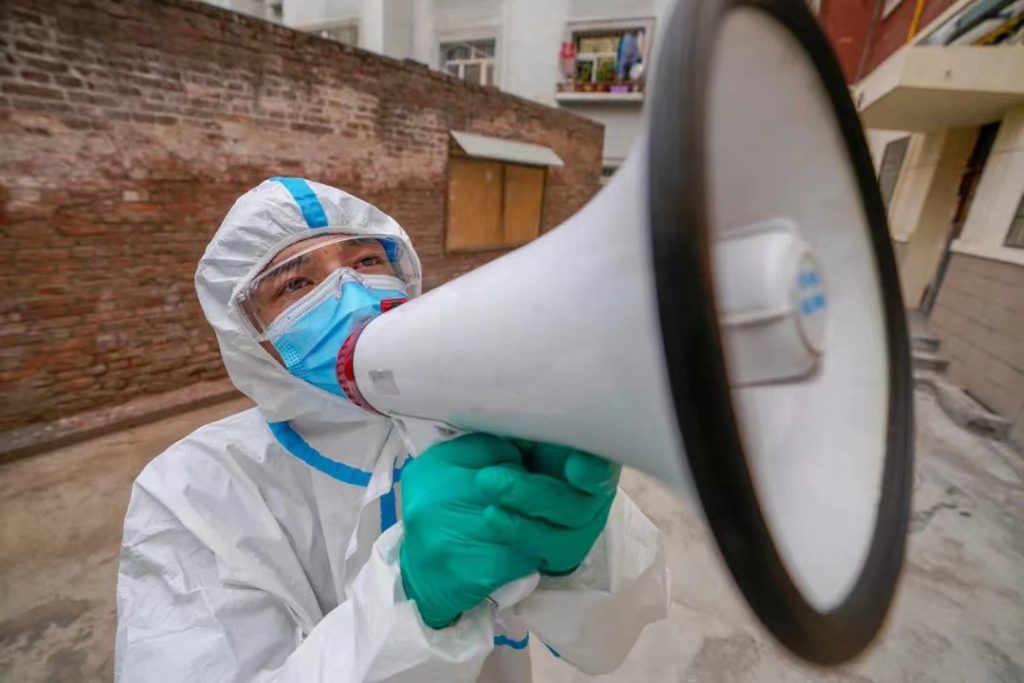 Endless Testing…
Is carried out by the 大白 (da bai = volunteers in white suits, nicknamed after Big Hero 6's Baymax) on an almost daily basis. Mornings and sometimes at very inconvenient times, they're using a megaphone to blast a recording of the infamous (and triggering), '下来做核算!' Chinese for, 'come down and do a nucleic acid [test]!'.
Most of these volunteers are common citizens that were either asked to help or offered to assist in the process of Covid-19 containment within their compounds. While a smaller percentage of these white suit people are city officials like police officers or military personnel brought in from other cities — an authoritarian presence to remind us of public control and safety.
Testing Positive…
Isn't just social ostracizing, it's become a fear for many as evolving procedures on how to deal with an infected case seem to get worse as lockdown continues. At some point parents and children were being separated — a petition was even started, getting over 25k signatures to stop this within the first 2 hours of stories breaking… until it was shut down by government censors.
Pictures and videos of the Covid-camps have made their rounds. Anything and everything has been used as a Covid camp such as hotels, schools, random people's apartments, warehouses, sports stadiums, buses, or even tents on a highway. The way out is to test negative twice in a row but it doesn't guarantee immediate release. Negotiations with your residence committee must take place so they can accept you back into the community. Recovered patients can probably expect their homes to be doused in disinfectant, a complimentary service while they were away.
Hard Truths
The education sector, for instance, is seeing high numbers of expat professors leaving the country at an alarming rate. As previously mentioned, exiting the city and country at this moment is not an easy feat, yet professionals are figuring out ways to escape the situation that all of us are still trying hard to accept as a reality. At-home learning for children and parents is already not easy but now parents aren't just wondering when in-person learning returns, now they must also wonder, 'who will teach my child when they go back to the classroom?'.
Teachers aren't the only ones leaving. As published in a recent Reuters article, 'Shanghai was officially home to 164,000 foreign residents last year. That compares to 215,000 work visa holders in 2018,' while Joerg Wuttke, president of the European Chamber of Commerce said at a recent forum that, '[the] number of foreigners in China has halved since the pandemic began [in 2020] and could halve again this summer.'
Personal and Professional Impacts
Being locked down for this long without an end date and with ever-changing laws has created a culture of paranoia and distrust in the system. People are struggling emotionally and mentally to cope and somehow come to terms with the fact that though we don't clearly see an end to the situation, we can't live like this forever… right?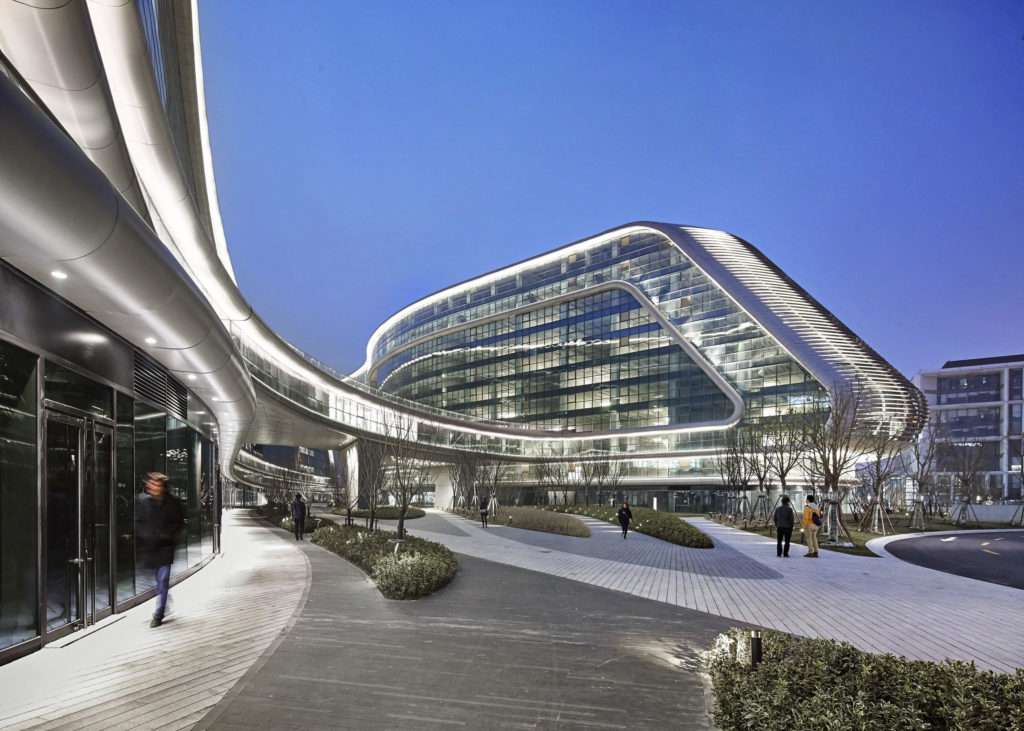 Business owners in Shanghai whether small or at scale are struggling to stay afloat. For many storefronts, this lockdown has stopped all revenue streams; though rent is still expected. For larger companies like Platform88, working remotely still means meeting online, however, sending and receiving product samples, traveling to the Yangjiang hub, and going to visit factories outside of Shanghai are no longer options.
Working hours are relatively the same but as concerns from our international customers and partners grow, we must make sure everything on our end is being dealt with accordingly. Finding alternatives and adapting to the constantly changing rules has been challenging but fortunately, our teams outside of the city have been extremely supportive. While our customers have been patient and understanding.
Physical freedoms we used to have, have been seized until further notice and we estimate to be in this predicament until mid-June but are unsure when life will return to normal.
---
If you have any questions regarding your project or the potential to work with us, feel free to reach out to us for more information at [email protected].